Description
Rule the most demanding AAA games on the go and indulge in actions. The GE Raider gaming laptop from MSI supercharges your play, upgrades your vision, makes every action sound real, and even turns some heads.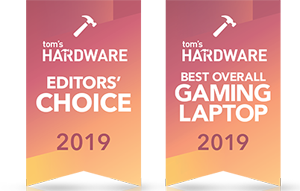 AWARD-WINNING PERFORMANCE
THE BEST OVERALL GAMING LAPTOP
"MSI packed a lot of power and even some fun into the GE65 Raider with high-end specs suited for both gaming and productivity tasks. It's also cheaper than a number of its competitors, making it a great value."
-TOM'S HARDWARE
DESKTOP QUALITY PERFORMANCE IN A LAPTOP
Pushing the boundaries of a modern gaming laptop, the GE Raider is built with desktop-grade components to run the most demanding AAA games on the go. It's now 15% lighter than its predecessor, with the world's fastest gaming display engineered in a sleek and compact design. Meet the new GE Raider, the Gaming Desktop Replacement.
LESS BULK, MORE POWER.
Unload the weight and pack more power with the GE Raider. Engineered with up to a full-sized NVIDIA GeForce RTX™ 2080 graphics and the new 9th Gen Intel® Core™ i9 processor, the GE Raider outperforms traditional gaming desktop without the additional bulk weighing at 5.75 pounds light.

WORLD'S FASTEST GAMING DISPLAY
The GE Raider has four times the refresh rate over conventional laptop displays at a stunning and ultra-fast 240Hz so you can be fully immersed gaming. The color reproduction is simply brilliant displaying punchy vibrant colors and contrast bringing stunning details of your favorite games to life.
REVOLUTIONARY COOLING
With great thermal solutions, comes great performance. The Cooler Boost 5 is a revolutionary cooling solution that has dedicated thermals for both CPU and GPU with a total of 7 heat pipes to fully unleash the GE Raider's true potential.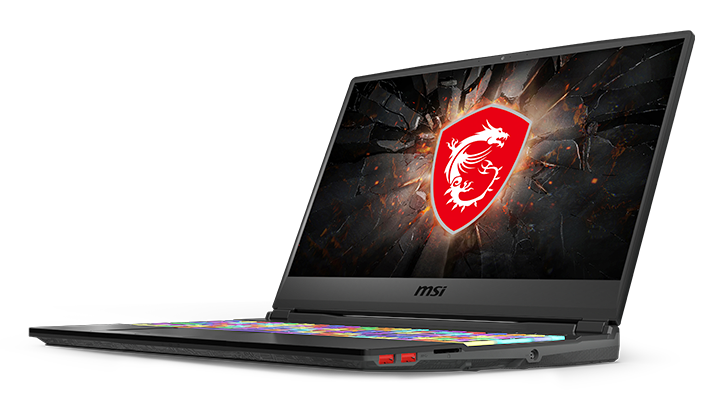 Up to 9th Gen Intel® Core™ i9 processor
Windows 10 Home / Windows 10 Pro
Up to GeForce RTX™ 2070 / 2060 graphics
15.6″ Full HD (1920×1080), 240Hz, IPS-level gaming display
Per-Key RGB gaming keyboard by SteelSeries
5X bigger Upgraded Giant Speakers and sound by Dynaudio
Latest Wi-Fi 6 (802.11ax) for redefined wireless gaming experience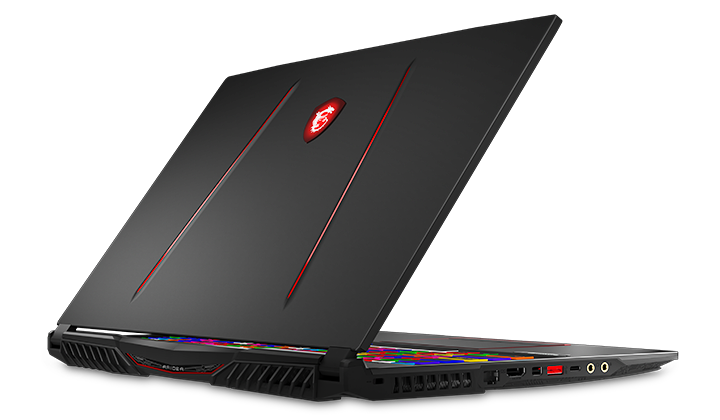 Up to Latest 9th Gen Intel® Core™ i9 processor
Windows 10 Home / Windows 10 Pro
Up to GeForce RTX™ 2080/ 2070/ 2060 graphics
17.3″ Full HD (1920×1080), 144Hz IPS-level gaming panel
Per-Key RGB gaming keyboard by SteelSeries with Silver-Lining Print
5X bigger Upgraded Giant Speakers and sound by Dynaudio
Latest Wi-Fi 6 (802.11ax) for redefined wireless gaming experience
Learn more about the MSI GE65 Raider-431